Description

Specs

DOCUMENTS

features
Description
The PMI-MASTER Smart is a breakthrough for optical emission spectroscopy (OES) analysis in hard to reach places. It's the only truly portable high performance OES analyser on the market. Weighing just 15 kg / 33 lbs the spectrometer can be easily carried to the point of analysis.

This robust spectrometer is designed for the precise analysis of key elements, rapid material verification, PMI and metal sorting. Despite its light weight and compact size the PMI-MASTER Smart offers high analytical performance, unparalleled portability, convenience and ease of use.
Specifications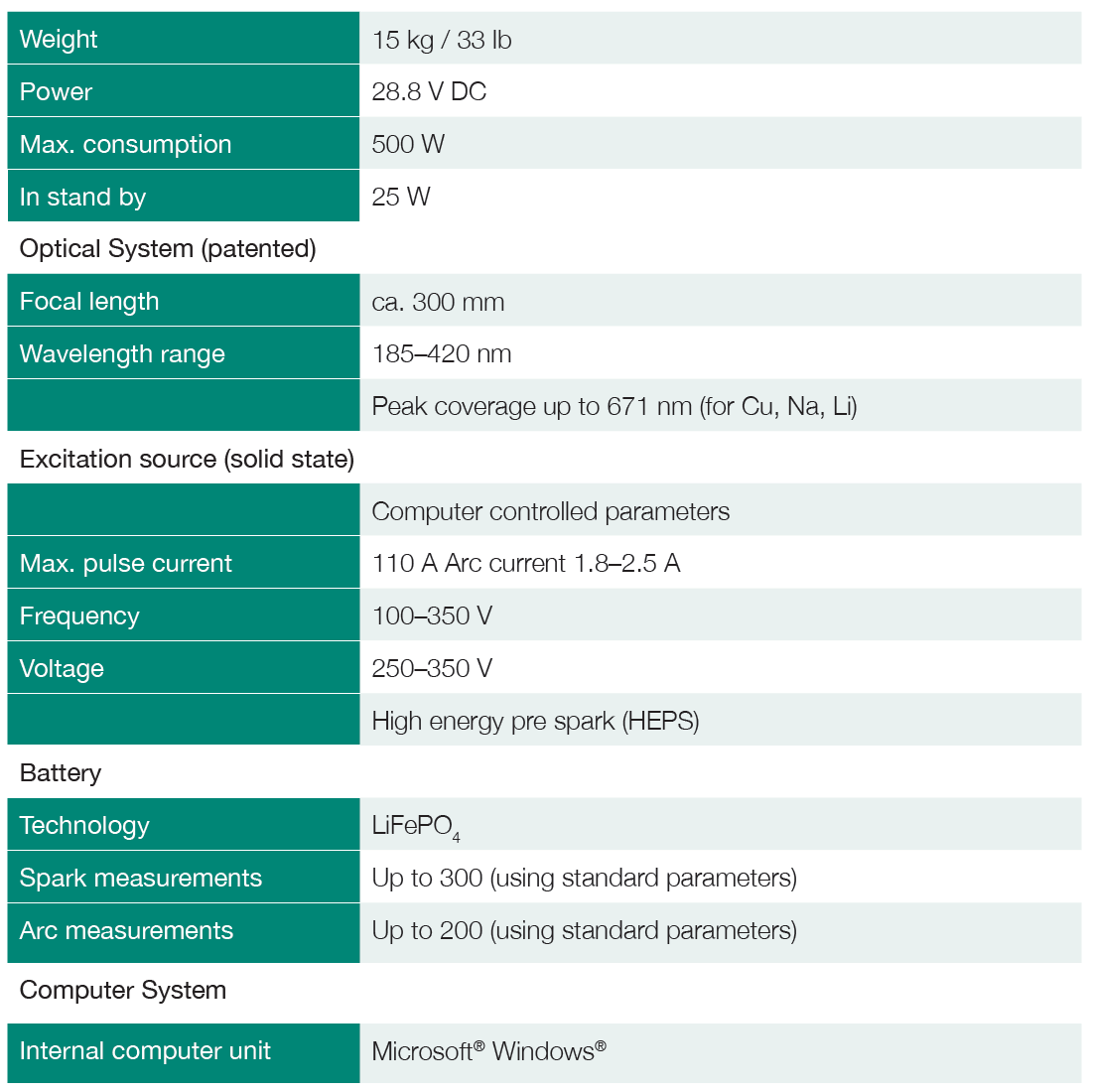 features
Low operating costs
Minimised Argon consumption.
Easy maintenance. Built to last
Optimised for the use in tough environments.
Robust and dust-proof TFT touch screen.
Temperature monitoring with protection against overheating.
Shock resistant.
Cordless and durable
The rechargeable battery pack provides power for approx. 10 h in standby.
300 measurements in spark mode, 200 measurements in arc mode (depending on measurement conditions).
Operation also with external power supply/ charger, with or without battery and even while recharging.
UVTOUCH PROBE
Low levels of carbon, phosphorus, sulphur, boron, arsenic and tin in low alloy and stainless steels.
L grade separation.
Nitrogen in duplex steels.
Display of analysis results.
Control of main spectrometer functions.
Extended wavelength range of probe's optic: 165 to 210 nm.