Description

Specs

DOCUMENTS

features
Description
It's one of the fastest metals analysers in the world. It will help you to quality control and
check large inventories and avoid material mix ups that can have serious consequences.
It's an ideal tool to carry out 100% PMI.

Vulcan allows you to identify and analyse a wide range of alloys. It gives results on all common alloys, including aluminium, magnesium, titanium, cobalt, chromium, nickel, and copper alloys as well as stainless steels, tool steels, low alloy steels and more.

It's a light (1.5 kg) and ergonomic laser analyser, so even when used for long periods it will feel comfortable and easy to operate.
Specifications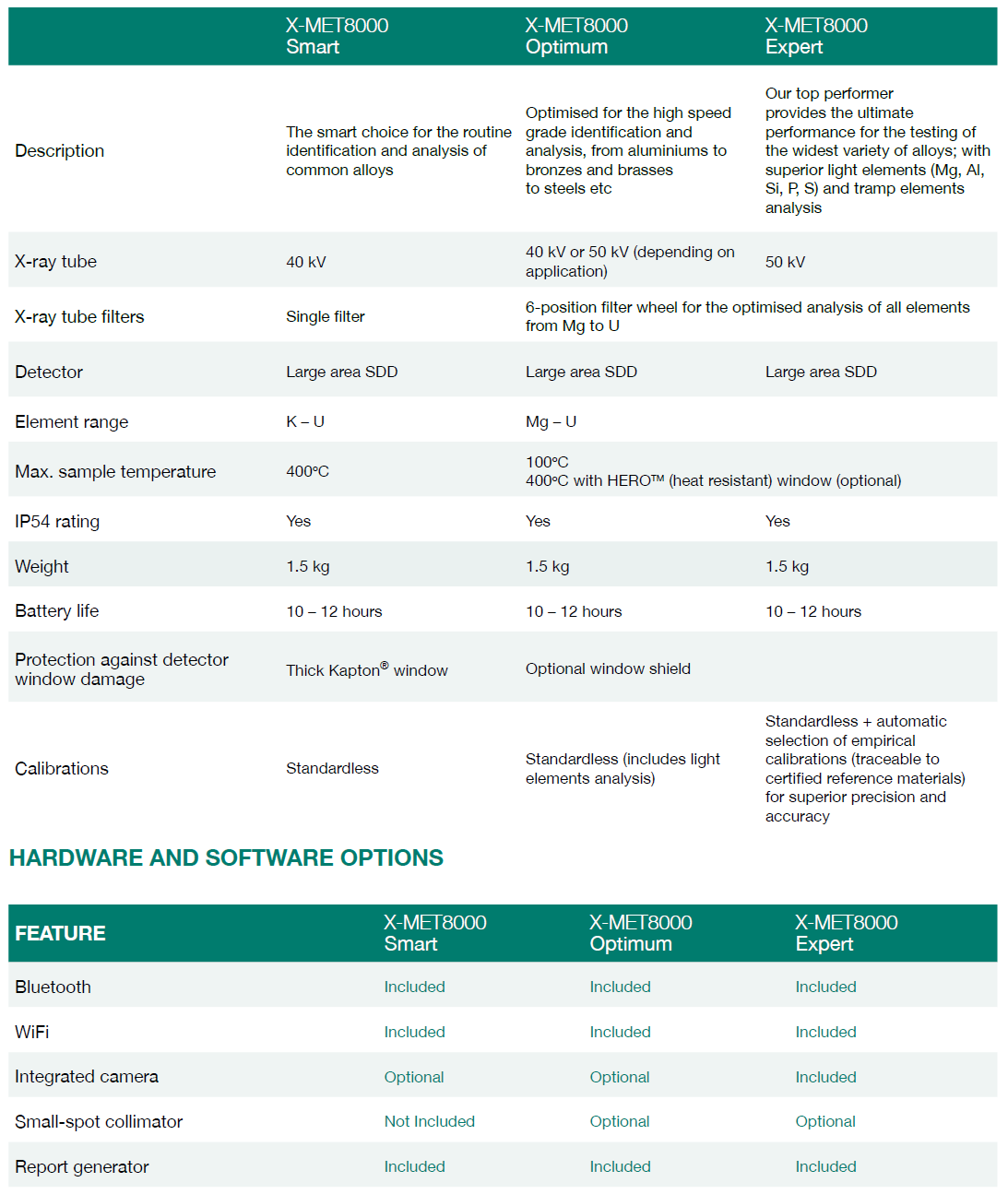 features
RESULTS YOU CAN TRUST
The X-MET8000 offers the best of both worlds with versatile fundamental parameters (FP) method and empirical calibrations (traceable to certified reference materials) for superior precision and accuracy.
EASY TO USE
The intuitive, icon-driven user display means that minimal operator training is required. The large screen is easy to read and can be operated whilst wearing gloves. No tool is needed to change the quick-swap analysis window when broken or dirty.
ULTIMATE PERFORMANCE
It's great for the analysis of light elements (Mg to S) for tight control of components and systems. Low limits of detection deliver accurate trace/tramp elements analysis and grade identification.
ROBUST
X-MET8000 is IP54 compliant (equivalent to NEMA 3) for super protection against dust and water. It has been tested to the MIL-STD-810G military standard for ruggedness.